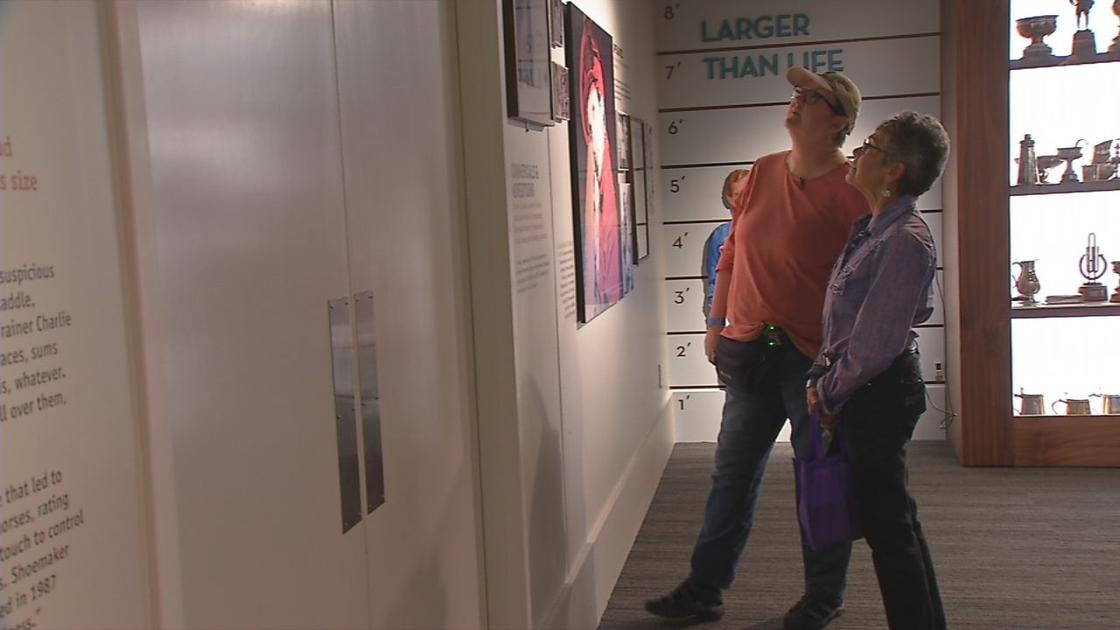 LOUISVILLE, Ky. (WDRB) — When cousins Suzanne Rogers and Cheryl Hartman were growing up, a shared passion quickly bonded them for life.
Now, when they get together after life took them to opposite sides of the country, the Kentucky Derby Museum is where you'll find them.
"Our love of animals and our love of horses hasn't really changed," Hartman said. "They're just amazing."
They love to relive some of the greatest moments in history with a horse at center stage. On this year's trip, though, there's a lot more to see.
"It seems completely different to me now," Rogers said.
Close to $7 million was pumped into the museum, and 11,000 square feet was added. New displays trot visitors into the lives of horse racing greats.
"We're expecting to see a lot of people come through here," said Rachel Collier with the Kentucky Derby Museum.
The D. Wayne Lukas and Bill Shoemaker exhibits opened in November.
One of the flashiest parts of the new addition is all the "bling bling" Lukas has brought in over the years. Just a fraction of his trophies are on display. You'll also learn about his son's brush with death at Santa Anita.
"Seems like the greatest people always have something in their past that didn't go their way," Rogers said.
On the other side of the expansion is Shoemaker's story, beginning with his premature birth.
"The story goes that his grandmother wrapped him in a blanket, put him in a shoe box and sat him on an old stove," Collier said.
He wasn't expected to make it through the night, but he did, and what a life he had.
The Shoemaker display also allows you to learn about the race where a split second mistake cost him the Garland of Roses.
"Oh my god — I remember that from being a kid," Rogers said.
For Rogers and Hartman, it was a trip down memory lane in the museum's new digs and a reminder of why their affection for horses has lasted all these years.
Copyright 2019 WDRB Media. All Rights Reserved.