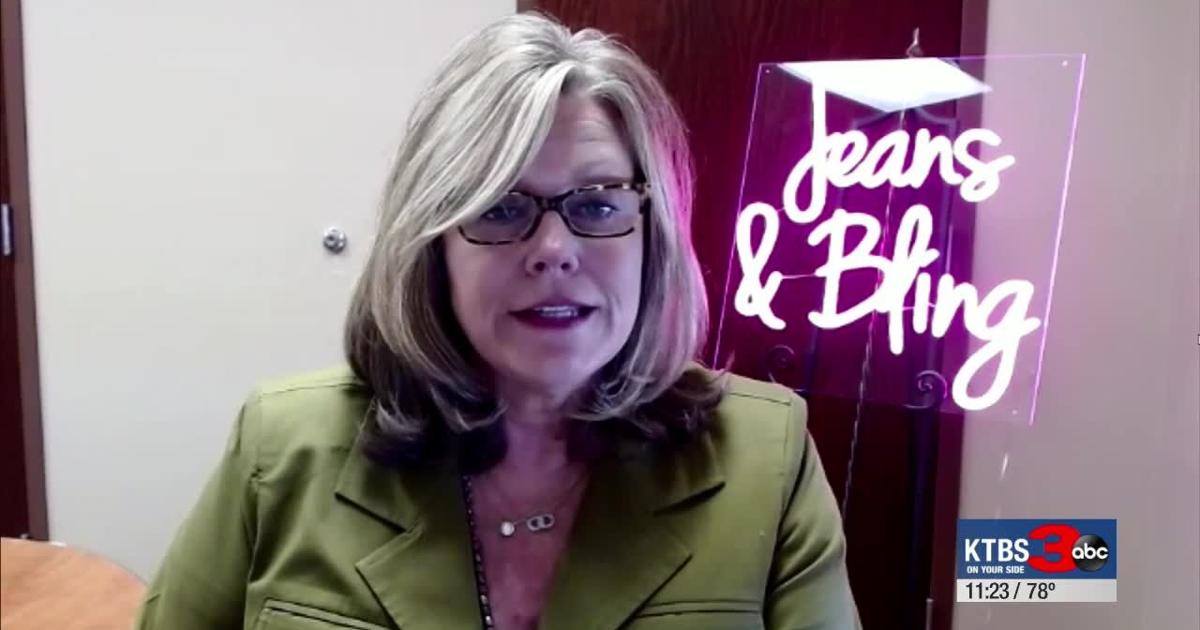 SHREVEPORT, La. – The bling is back.
Hospice of Texarkana will host its annual Jeans & Bling event at 7 p.m. on Saturday, October 1, 2022, at the Texarkana Convention Center.
Activities will include a Lip Sync Battle, BBQ dinner, silent auction, raffles, and Live music and dancing.
Leigh Davis, with the Hospice of Texarkana, joined us on KTBS and says the event benefits their non-profit.
To register, or find out more: Jeans & Bling 2022 | Hospice of Texarkana